Webinar overview
In recent years, businesses worldwide have witnessed many major technological and consumer changes, often leaving them with operational architecture that is no longer fit for purpose. But large-scale digital transformations remain high-risk undertakings: they cost money, divert resources from BAU activities and are often delayed.
If your business is considering a major digital transformation in the near future, especially relating to Configure Price Quote or Order Management & Fulfillment, this webinar will help you understand best practices, tried and tested over 100 implementations over the past decade.
In this webinar, we discuss:
Ground rules before starting a major implementation

Hidden challenges and pitfalls in digital transformation projects

The key ingredients to success

How to recognise errors and course correct

Lessons learnt in our Digital Transformation journey
Presenters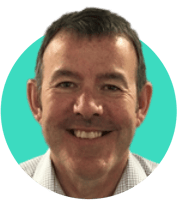 Gary Smith
Services Director, CloudSense
Gary has extensive experience in the Telecoms industry - prior to joining CloudSense he has worked for Deloitte, Moorhouse, Syniverse, Vodafone, Pegasystems, EDS/HP, LogicaCMG and Comverse. He has a strong background in Programme delivery from PRINCE2 to Agile Scrum, as well as a hybrid mix of both. He has successfully delivered business transformations in over 11 countries for multiple clients. Gary is the Head of Telecoms Services Director in EMEA, and also works with our clients in the America's and APAC.
When Gary isn't working, he loves to spend time with his family and go sailing.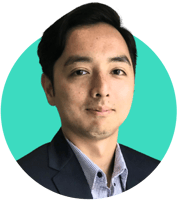 Rama Syahrul
VP Services, CloudSense
Rama Syahrul leads CloudSense' services business in Asia Pacific. With 17+ years of Consulting and Professional Services background, Rama has accumulated extensive experience in helping businesses shape, plan and execute large digital transformation programs across the Telecommunications and Media industry. When Rama's not working, he enjoys golf and cycling.