Webinar overview
According to recent research by global industry association TM Forum, last year saw service providers' value propositions shift to focus on end-to-end service offering, in addition to revenue generation.

Elsewhere, International Data Corporation (IDC) has forecast an unprecedented $10tn global digital transformation opportunity in the next 5 years.

Transformation is on people's minds, but is also a cause for concern, especially in a recessionary environment. What are the risks? How expensive is it? Why do we need it?
In this webinar, we discuss:
The goals of a transformation

The dangers of relying on legacy architecture

How to plan an architectural transformation

How to execute your plan

What next?
Presenters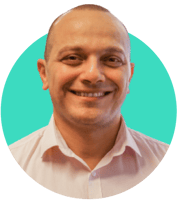 Fawzi Fares
Principal Business Solution Architect
Fawzi is Principal Business Solution Architect at CloudSense, and one of the company's four founding partners. He has worked in the telecoms industry since 2007.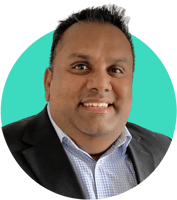 Vish Kumar
VP Industry Solutions, CloudSense
Vish has extensive experience in the Telecommunications industry - prior to joining CloudSense he served as the GM for Credit fraud and payments at Telstra, and before that spent 12 years at Optus in various roles ranging from leading sales teams through finance, operations, and business improvement. He has worked with all parts of telecommunications in including VNOs, Wholesale, SMB, B2B and B2C.